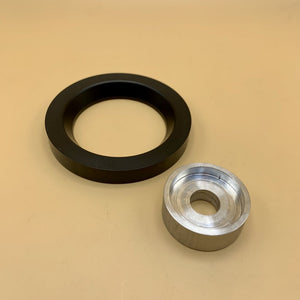 Kaplhenke Racing LLC
p80 / p2 subframe bushing install tool
Regular price
$50.00
$0.00
Unit price
per
Standalone tool rental in case you forgot to get it with your parts or changed your mind
Install Tool Rental : 
This tool helps with the installation of the subframe bushings,  it comes with a delrin spacer to go between the subframe and the chassis and an aluminum driver to allow a bolt to properly push the bushing in to the subframe.
The tool rental is $15 / month, with timing starting once the package is received.   The total deposit/cost for the tool is 50$.    If you would like to keep the tool you will pay the full deposit price.   
The minimum charge is $15 after the tool is returned.   
---